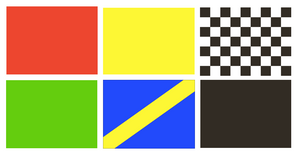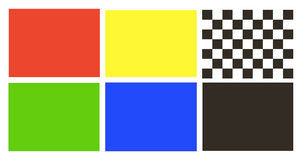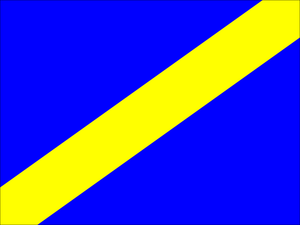 Buy Online - Basic Racing Flag Set
Detailed Basic Racing Flag Set Description
Racing flags are standard size of 30" wide x 24" high, finished with a 1" sleeve (closed at the top) so a 0.5" wooden dowel can be inserted. This is the basic racing flag set which includes the most common flags used in racing. For a Full Racing Flag set which includes all the flags see Full Racing Flag Set and pair with the Instructional Flag Set
Green Flag - Signals the start of a race or the end of a caution period
Yellow Flag - Indicates Hazards on or near the track or blocking the track. In NASCAR it indicates course local caution or full course caution. May also indicate a safety car has been deployed
White Flag - in FIA-sanctioned races it indicates a slow moving vehicle ahead or in NASCAR, indicates a final lap
Blue Courtesy Flag - displayed with a diagonal yellow, orange or red stripe in some series. used to inform drivers that another car is fast approaching and will overtake so they should allow room to pass. Called the "Courtesy Flag" 
Red Flag - When there is imminent danger to spectators, competitors or others, it indicates the suspension of the current session
Checkered Flag - End of Session or End of Race
Black Flag - Used to indicate to a driver to return to the pits - for more info and more options see Instructional Flag Set
Unfortunately to keep these flags affordable, this product is not made in Canada. We are able to make this product in Canada but the price would increase. If you wish to purchase this Canadian-made, do let us know and we will be happy to do this for you. At FlagMart Canada, we are happy to customize your order or help you to amend it to fit your needs. For other sizes or materials, please reach out via the contact us link.