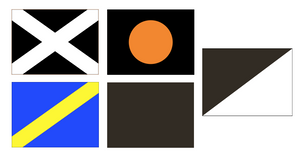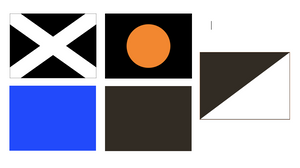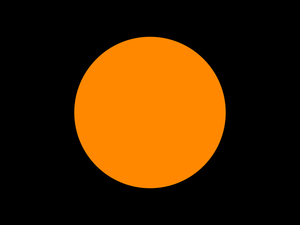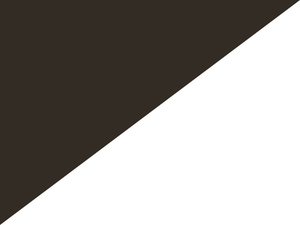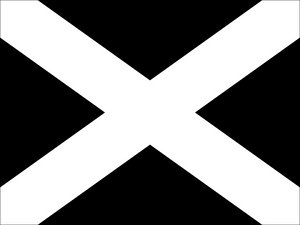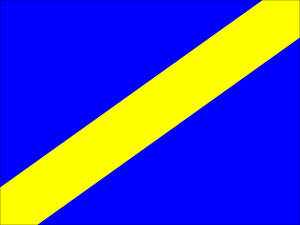 Instructional Flag Racing Set
Buy Online - Instructional Racing Flag Set
Detailed Black Instructional Racing Flag Set Description
Black Racing flags are finished with a  1" sleeve so a 0.5" wooden dowel can be inserted
Instructional Flags are used to Communicate with one driver at a time. It includes the following:
Black Flag - This flag is used to summon a driver to the pits. It is associated with a penalty to the driver for disobeying the rules. It can also be used when a car is suffering a mechanical failure, leaking fluid or exhibiting damage that can be a hazard to other drivers such as loose bodywork. 
Black Flag with Orange Circle - Mechanical black flag - used to summon a driver to the pits due to mechanical problems or loose bodywork.

Diagonally divided Black and White Flag - displayed with a car number to indicate unsportsmanlike conduct or if a car is driving another car off-course intentionally.
Black Flag with White Cross - used when a driver ignores the other black flags. usually used with the imposition of a serious penalty 
Blue Courtesy Flag - displayed with a diagonal yellow, orange or red stripe in some series. used to inform drivers that another car is fast approaching and will overtake so they should allow room to pass. Called the "Courtesy Flag" 
Unfortunately to keep these flags affordable, this product is not made in Canada. We are able to make this product in Canada but the price would increase. If you wish to purchase this Canadian-made, do let us know and we will be happy to do this for you. 
At FlagMart Canada, we are happy to customize your order or help you to amend it to fit your needs. For other sizes or materials, please reach out via the contact us link.